Welcome To Saber Systems Ltd.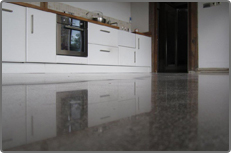 Saber systems offer a nationwide service installing all types of pumpable screed, levelling compounds, damp control systems, designer screeds, resin coatings, resin screeds, floor coving, concrete polishing, screed polishing, car park decking and water proofing, also retro plate to new and old concrete slabs. The company also offers a full preparation system providing a total flooring solution to our wide range of clients.

All projects are managed on site by the company owner who is fully aware that success if fully dependant on the service and quality that saber systems offer. As a fully independant business who has been continually trading as one company for 19 years we feel sure that we have the flooring solution to meet your desires, needs, and budget. The professional flooring services of Saber Systems will give you the results that you expect when it comes to installing new floors or refurbishing old tired floors.